Car Air Purifier
Aomu Intelligent car air purifier. The air in the car is completely clear after five munites   
Inquiry
Description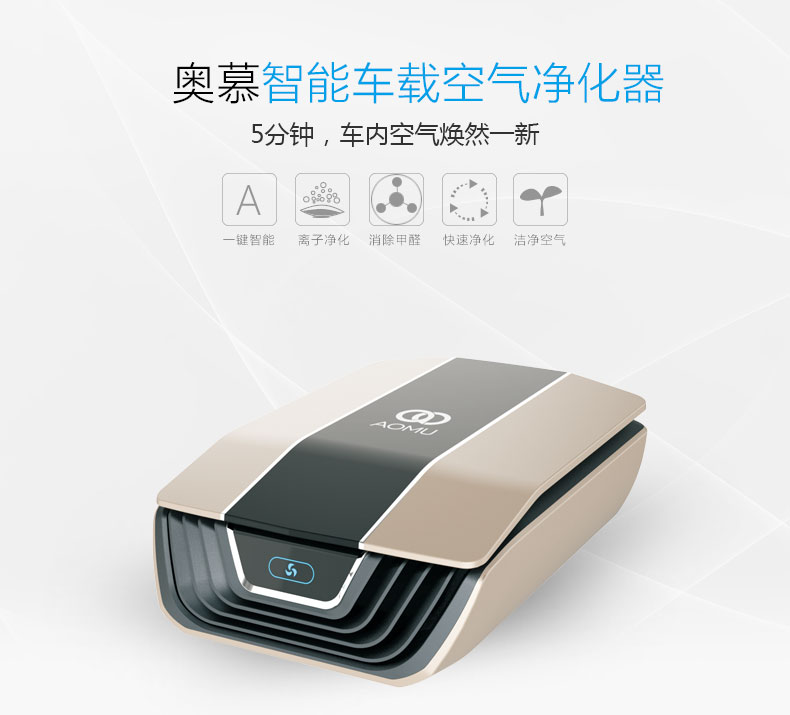 · Aomu Intelligent car air purifier.
  · The air in the car is completely clear after five munites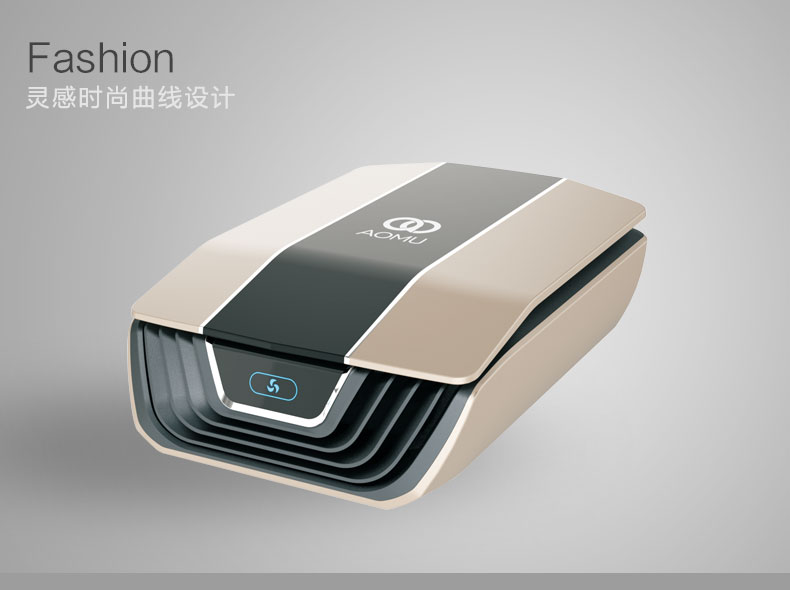 · Fashion
  · Inspiration fashion curve design.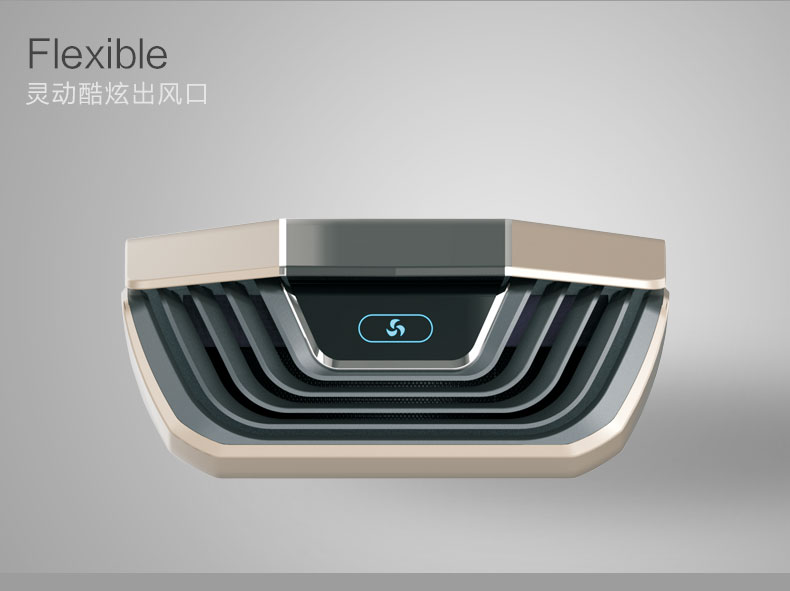 · Flexible
  · cool air outlet.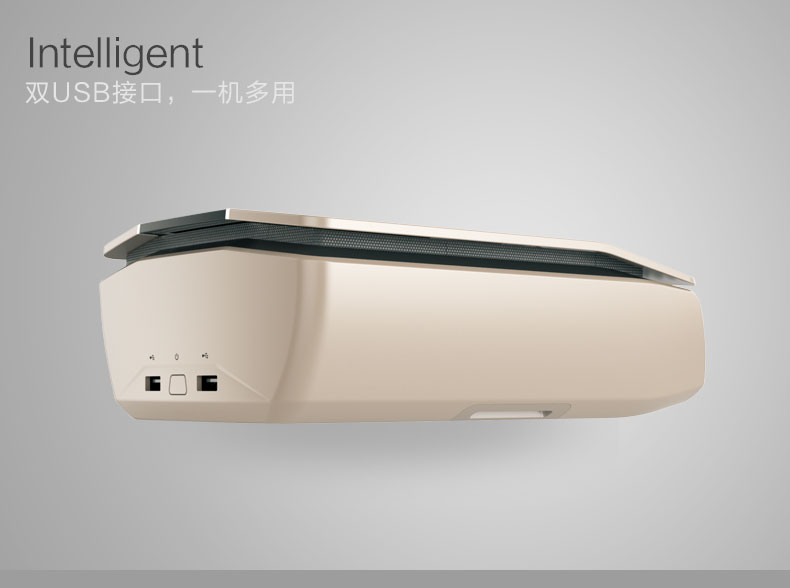 Intelligent
  Double USB out ,A tractor serves several purposes.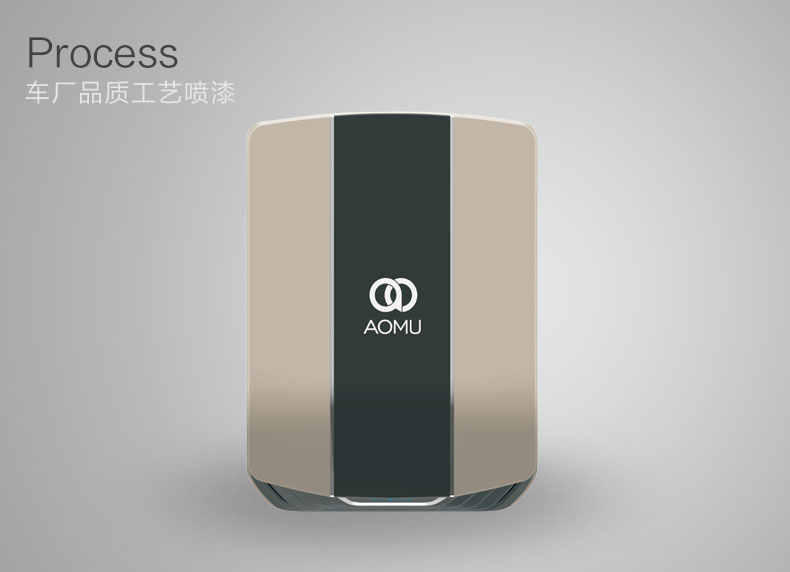 Process
  Car product quality process spray paint.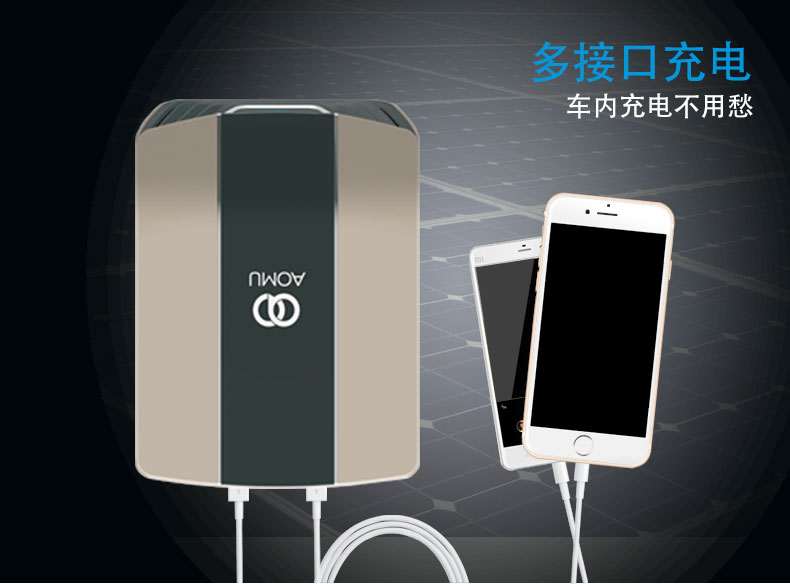 Multi-interface charging
  Don't worry about charging in the car.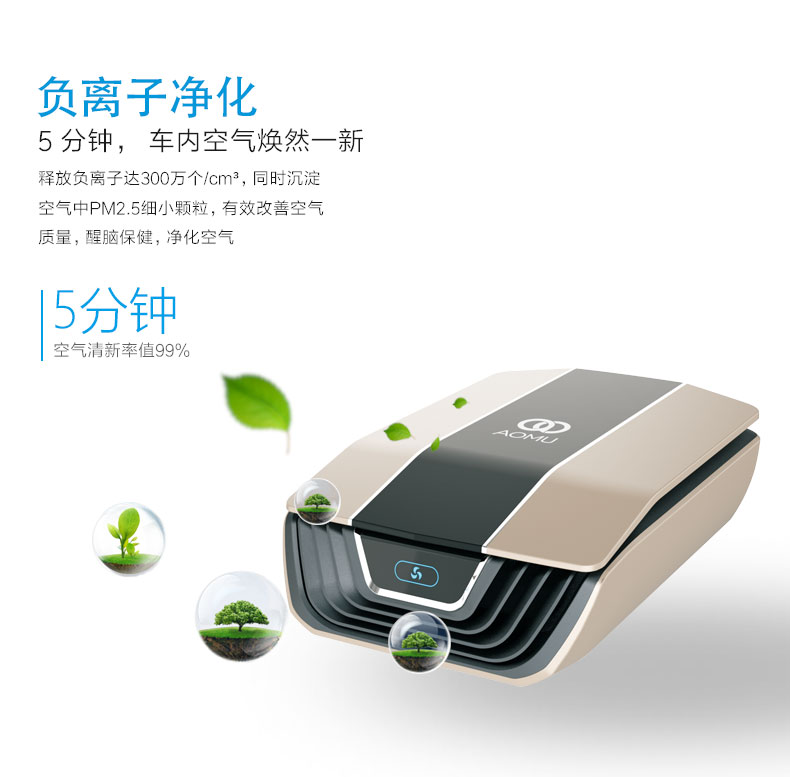 Anion purification
  Five minutes,The air in the car is completely clear.
  Release negative ions 30 million/cm3
  At the same time, precipitate PM2.5 particles in the air,
  effectively improve air quality, make the air clean
  Five minutes
  The air purity rate is 99 percent.
  New air pressurization system.
  Make the clean air blow through every corner of the car.
  High-performance Purifying Effect ,The air in the car continues to flow in a large circular manner.
  When you start the power button, air quickly through clean filter, start circulating in the car and clean the air quickly.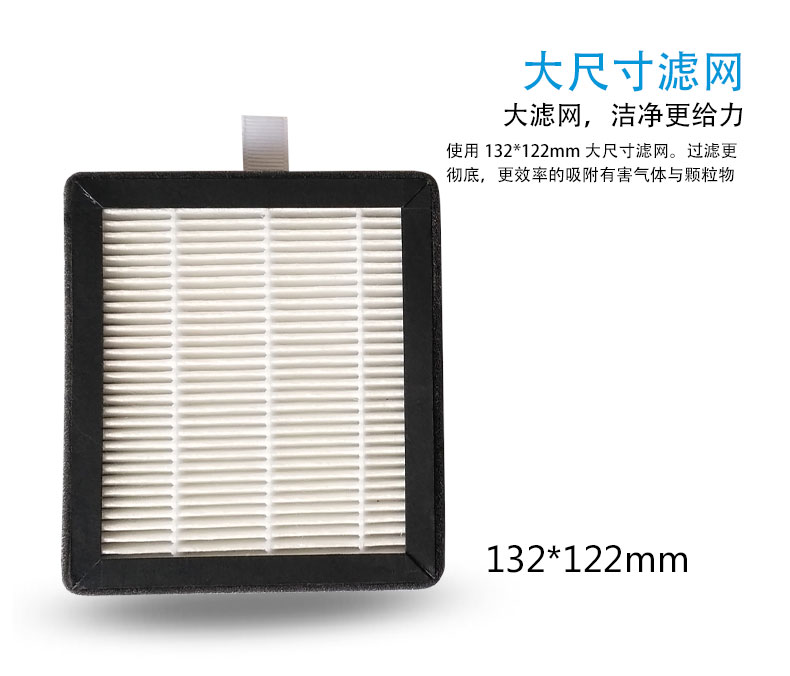 Large mesh screen,
  Large screen, clean more powerful,
  Use 132*122mm*15mm large size screen. Filter more thoroughly,
  Adsorb harmful gas and particle more efficiently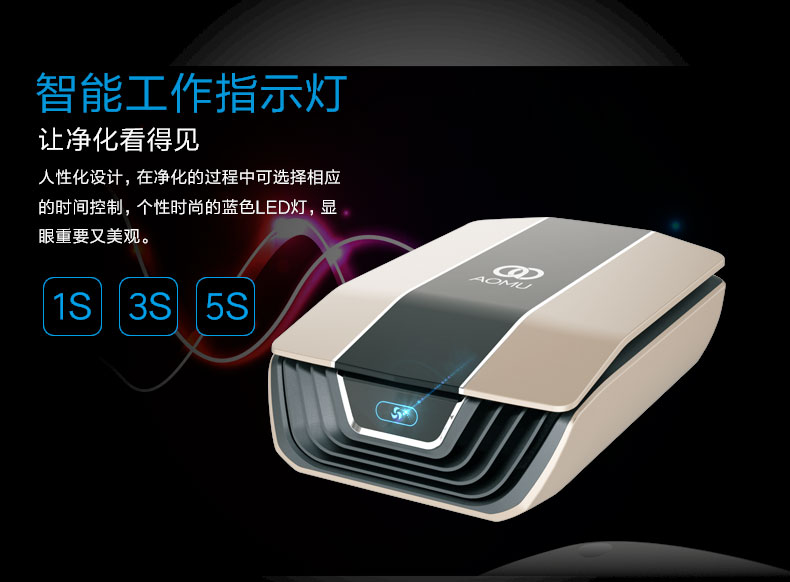 Intelligent work indicator light, let the purification can be seen, in the process of purification can choose the corresponding time control, the personality fashionable blue LED lamp, conspicuous and beautiful.
  It's really important to have an air purifier
  love air purifiers, and take care of you and your family's health.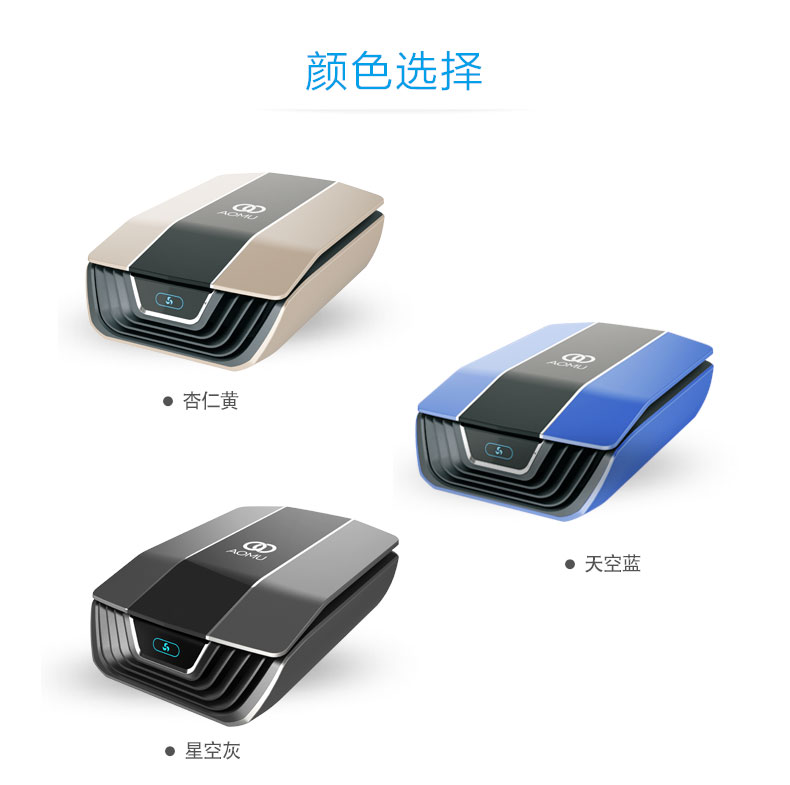 Color choice : almond yellow、starry-sky gray、 sky blue, .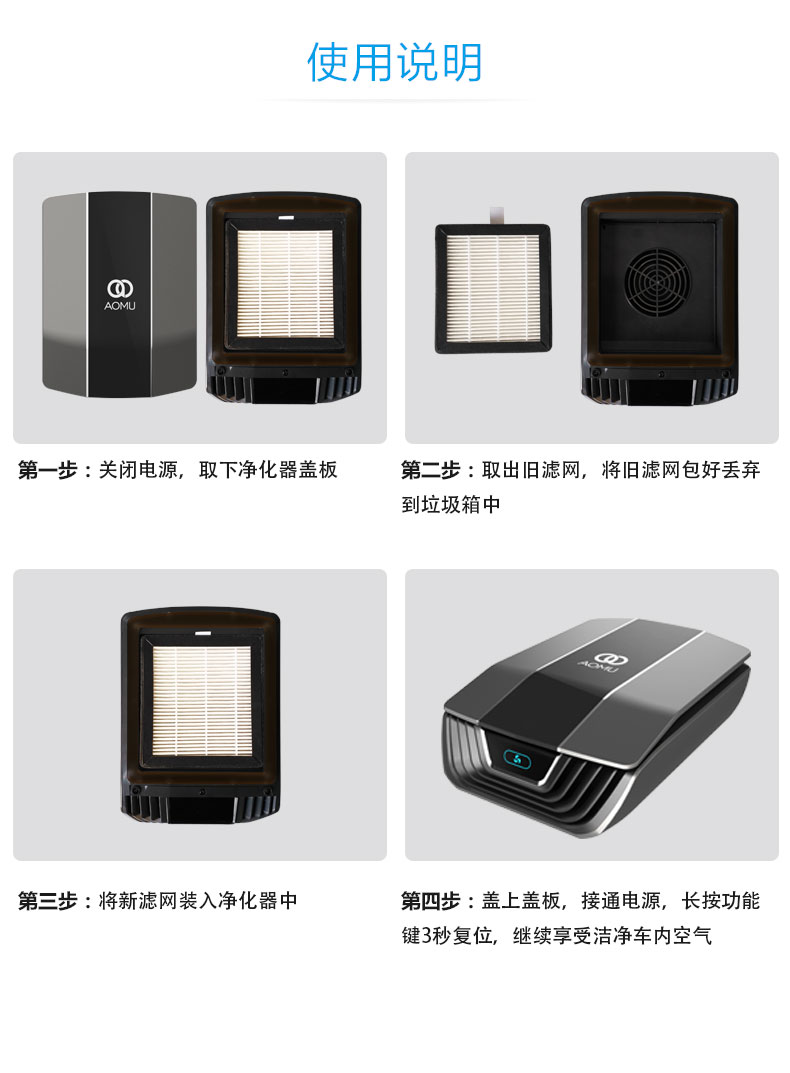 Instructions
  The first step: turn the power off and remove the filter cover plate,
  The second step: take out old doubts mesh, will be discarded old mesh wrapped into the trash can,
  The third step: the new mesh into purifier.
  The fourth step: cover plate, processing power, long press the function key for 3 seconds, continue to enjoy clean air inside the car
  ♦ Description
  1. Medical antibacterial cloth
  2. HEPA filter
  3. 3 * 106ions / cm3 negative ions
  4. Touch control
  5. Third gear speed
  6. 5V * 1.5A charging interface
  ♦ Technical date
  Voltage: 12VDC
  Power: 3W
  Noise: 48db
  Clean air: 25 cubic meters per hour
  Product weight: 680g
  Product Size: 160 × 210 × 79mm
Key words:
air purifier air purifier hepa filter air purifier car
Related Products

