Activated Carbon V-Bank Filter
Capacity   1. Efficiency: 45%,65%,85%   2. Standard: EN779 F5,F6,F7
Inquiry
Description
  V-Bank Carbon Activate Chemical Filter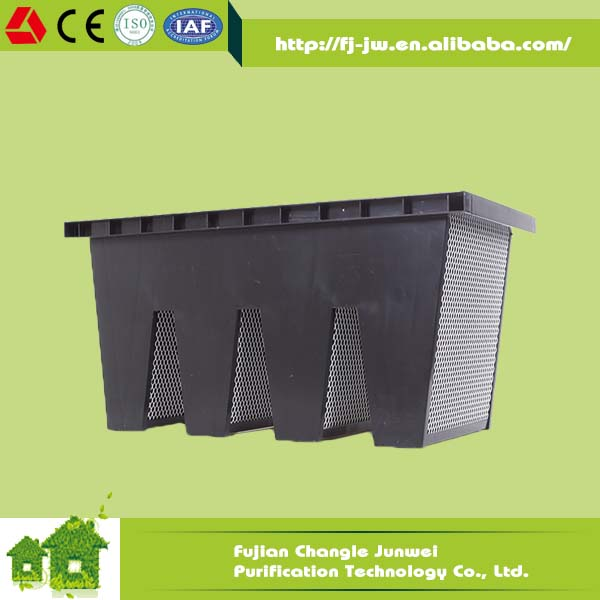 Capacity
  1. Efficiency: 45%,65%,85%
  2. Standard: EN779 F5,F6,F7
  Operating Condition
  1. Temperature: 0~40℃
  2. Humidity: ≤70%R/H
  3. Recommended final pressure:450pa
  Technical date sheet
W*H*D
(Inch)

W*H*D (mm)

Area (㎡)

Airflow(CMH)

Initial Pressure(Pa)

Airflow (CMH)

Initial Pressure (Pa)

24*12*12

592*287*292

4.50

1000

53

1700

90

24*20*12

592*492*292

8.00

1660

53

2800

90

24*24*12

592*592*292

9.50

2000

53

3400

90
  Materials sheet
| | |
| --- | --- |
| Frame | ABS, aluminum sheet, galvanized steel sheet |
| Media | Multi-layer super fine carbon activate+ Synthetic fiber |
| Separator | Hot melt |
| Sealant | Polyurethane |
| Gasket | EVA |
  Application:
  Air purification in high-end commercial HVAC systems. Ventilation systems with limited installation space, to remove particles and low concentrations of gaseous pollutants. Airports, luxury hotels, commercial buildings. Museums and library HVAC systems.
  Varieties
  Different sizes and specifications are available. We have 3types of carbon activate media to meet your needs:
  1. Type A: VOC and Ozone, etc.
  2. Type B:Acidic gases(SO2,NO2,H2S ,HCL, HF, etc.)
  3. Type C: Alkaline gases(NH3,amines,etc.)
  Pictures Show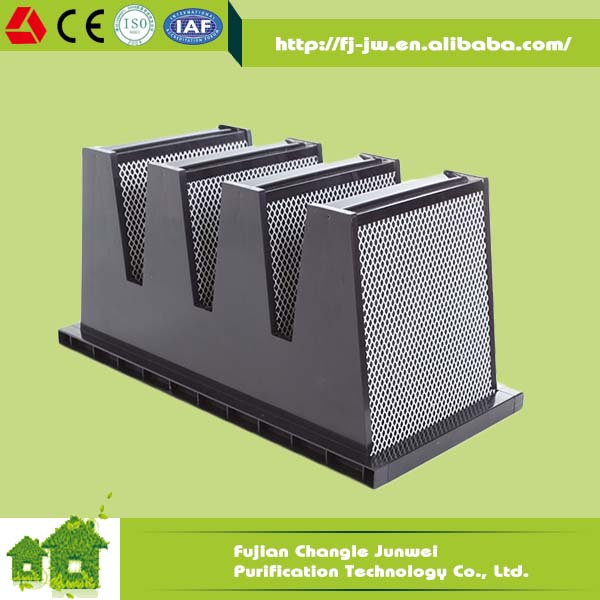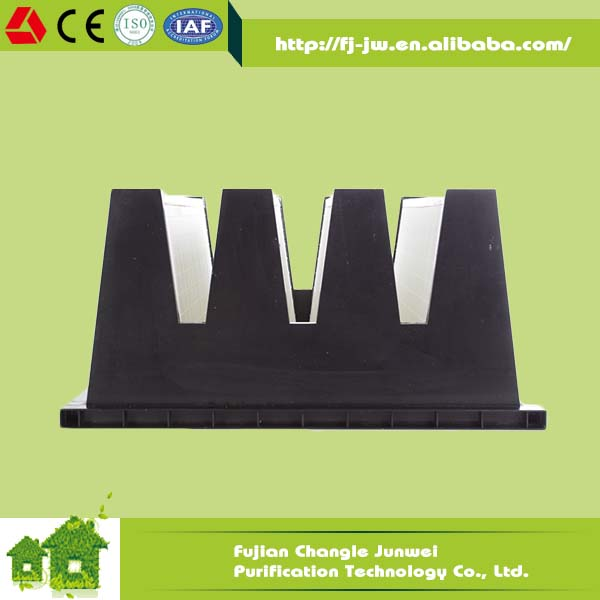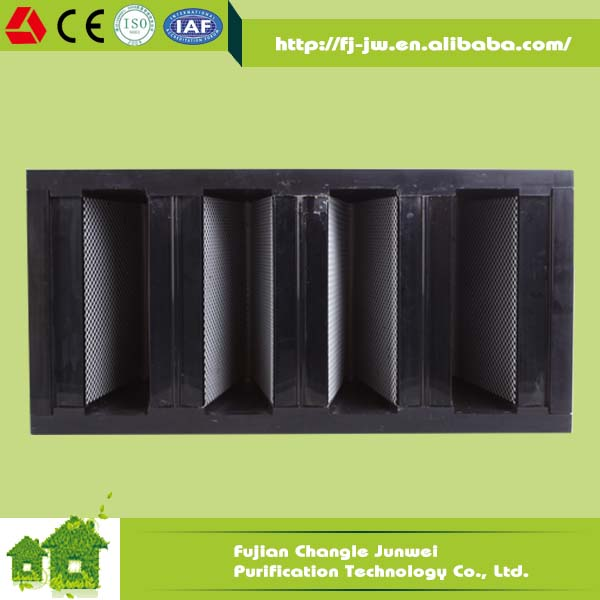 Key words:
Activated carbon V-bank filter V-bank carbon activate compact filter C cell filter
Related Products

