Accordion Filter Paper
 Detailed description   Two layers of cardboard   Perforated and pleated separation   25-26 pleats per meter, evenly distributed
Inquiry
Description
  Pre Filter in Paper Craft
  Detailed description
  Two layers of cardboard
  Perforated and pleated separation
  25-26 pleats per meter, evenly distributed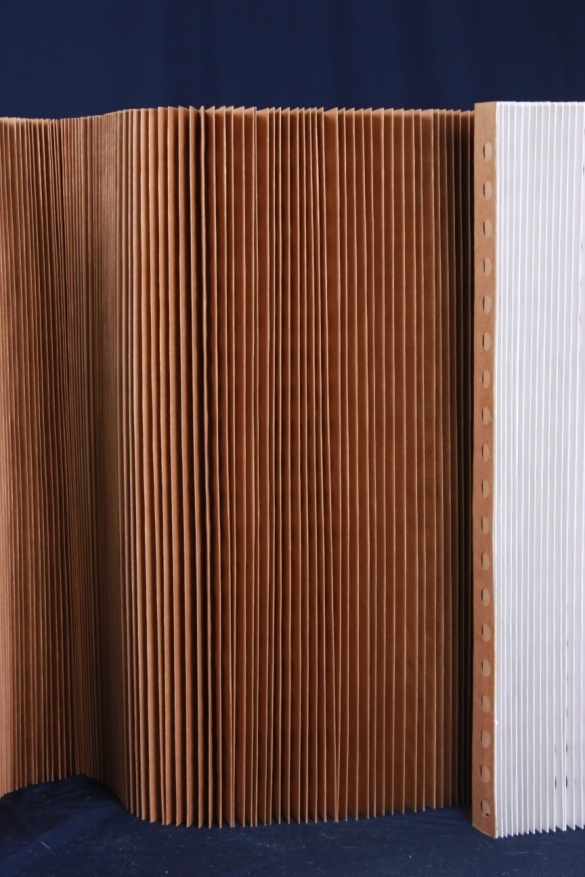 Pre filter paper

Sizes

Clour

Depth

Efficiency

Dust Holding Capacity

Recommended Air Velocity

Recommended Final Pressure

0.75*10m

Brown/White

60mm

98.0%

18-20kg/m2

0.25-1.00m/s

128Pa

0.9*11m

1*10m
  Application:
  Accordion filter paper is designed to capture paint and lacquer overspray, which can be cut to fit any open back Spray painting room. They are constituted by two layers of cardboard, perforated and pleated, glued together in such a way to create "V" shaped separation cells.
  In each of these cells, the holes position within the cell determines a Venturi effect or cyclone which causes the paint particles to deposit at the bottom of the cell. The high efficiency in the separation comes from this Venturi effect where the inertia of the particles is combined with important local variations in speed and direction within the cell itself.
  The long lifetime of pleated cardboard separators comes from its large inner cell volume available for the paint articles within the cell. This type of filter lasts 3-5 times longer than other filter medias

  1. The front V shaped wall of the filter prevents overspray bounce back and migration
  2. The deeper V-shape of the back wall is the paint holding pocket
  3. The filter exhaust holes are misaligned to divert the paint laden airflow to the holding pocket, causing impaction on the back and front walls.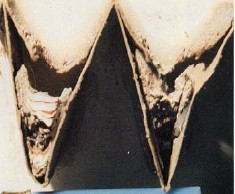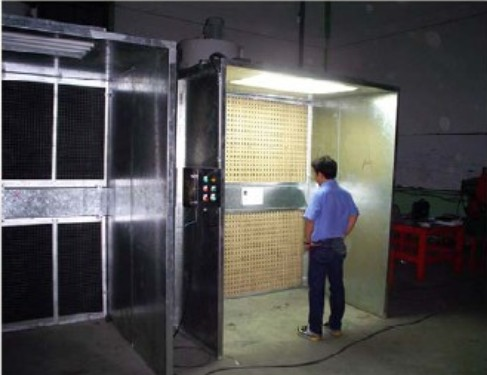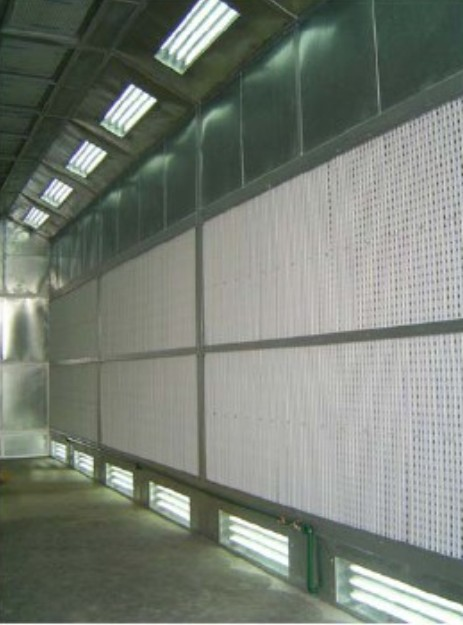 My quote of spray painting room filter(ceiling filter, pre filter in paper craft, paper filter for floor filters) was sent to you on 15th, may I know is our quote and products workable for you?
  Here I enclose our three kinds filter features for your reference, pls check.
  01. Our ceiling filter, with full glue with high density net backing, having large dust holding capacity, has extremely high efficiency.
  02. Our pre filter in paper craft, made of two layers of cardboard, with perforated and pleated separation, 25-26 pleats per meter, evenly distributed.
  03. Our paper filters for floor filters, made of 8 layers filter paper, grid filter paper as main material. It's Anti-static, installation easily with high holding capacity. Intercept and capture paint particle, decrease air pollution.
  Waiting for your early reply. We would like to do more help for you.
Key words:
accordion filter paper/pleated cardboard filter paper/folded dry-filter paper/cardboard extraction filters/sepa paint filter/cor
Related Products

